Staff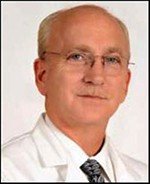 Mark Christ, M.D.
Mark Christ, M.D. is a native of Islip, New York. He graduated with honors from Oklahoma State University in Stillwater, Oklahoma with a Bachelor of Science degree. Dr. Christ earned his Medical Degree from New York Medical College, in Valhalla, New York. He went on to complete a post graduate surgical residency at Lincoln Medical & Mental Health Center in Bronx, New York as well as his urology residency.
Dr. Christ has additional surgical training and specializes in the DaVinci Robotic Radical Prostatectomy and Robotic Partial Nephrectomy procedures as well as in hand-assisted Laparoscopic surgery.
Dr. Christ is currently the Director of Robotics at Jackson Memorial Hospital North which is affiliated with Florida International University School of Medicine.
Ashley Goldberg, MMS, PA-C
Ashley Goldberg, MMS, PA-C is a certified Physician Assistant practicing pediatric and adult dermatology. She attended the University of Maryland to pursue her Bachelor of Science Degree in Community and Behavioral Health. After graduation, Ms. Goldberg returned home to Fort Lauderdale to attend the Physician Assistant Program at Nova Southeastern University where she earned a Master's Degree in Physician Assistant Studies. Ms. Goldberg is Board Certified by the National Commission on Certification of Physician Assistants. She is also a member of the American Academy of Physician Assistants and Society of Dermatology Physician Assistants.